A centrifugal pump is a mechanical device designed to move a fluid by means of the transfer of rotational energy from one or more driven rotors, called impellers.
Fluid enters the rapidly rotating impeller along its axis and is cast out by centrifugal force along its circumference through the impeller's vane tips.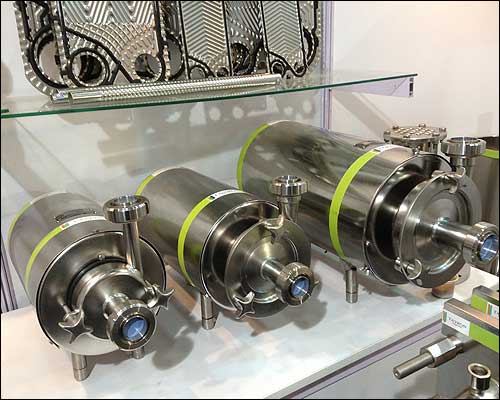 TAVRON PUMPS
TAVRON PUMPS are made of SS 304/ SS 316 type construction.
They are of Centrifugal type coupled to electric Motor/Monobloc version.
Capacity of 500 LPH to 1,00,000 LPH.
Tavron Pumps have Head up to 60 MWC.
They have been designed to be suitable for Operation under Vacuum Condition.
Monobloc version coupled to petrol or diesel engine are also available.
They are provided with Open impeller design suitable to handle viscous products, pulps etc.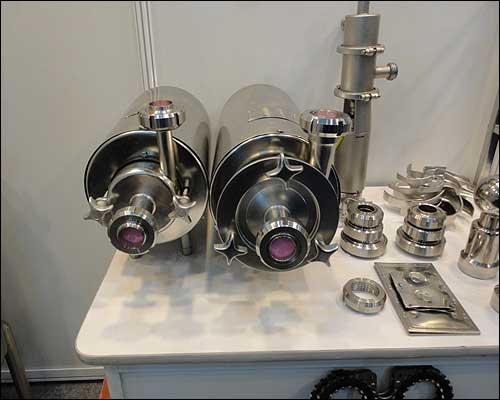 Salient Features
Sanitary constructions
Durable mechanical shaft seals.
Easy and quick dismantling for cleaning.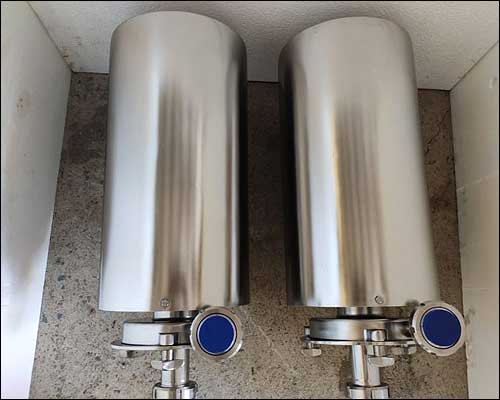 Applications
Centrifugal pumps "W" series have various applications some of them are:
a) Dairy Industry: Pumping milk, Cream, Butter oil, Evaporator plants.
b) Beverage Industry: Pumping various Juice, Sugar Syrup, Beer, Wine etc.
c) Steel Industry: Pumping water for furnace cooling.
d) Chemical Industry: Pumping acids, Alkalis, Cellulose solution, Starch Solution, Yeast, Dye.
e) Pharmaceutical Industry: Pumping formulations.