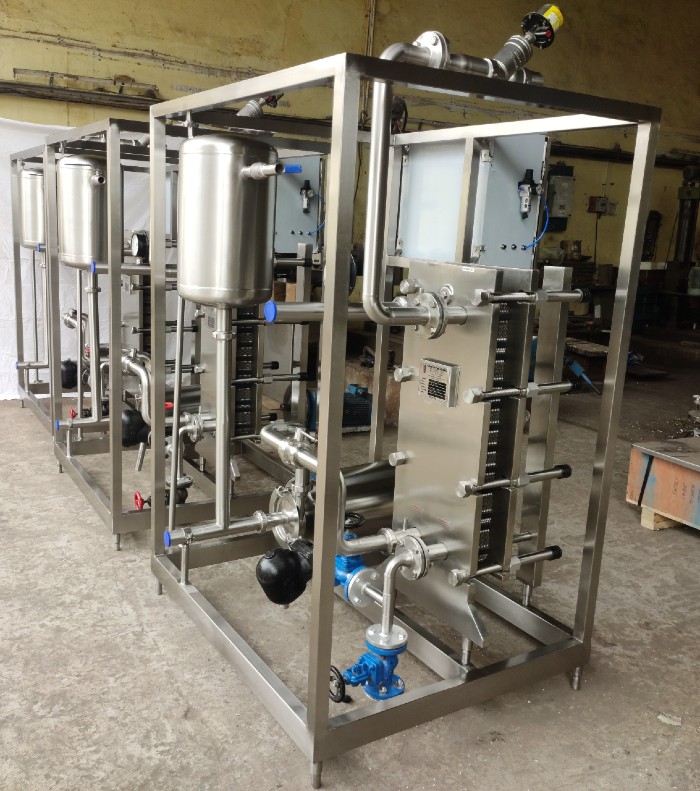 Plate Heat Exchanger System
HTST Pasteurizer for Milk, Juice and other liquid product.
Cap from 50 LPH30,000 LPH.
Version Available with Manual/Automatic.
Skid mounted / Floor Mounted.
HTST Milk Pasteurizer
Glue Free Gasket.
Hygienic Plates.
CIP Cleanable.
Plates are of 55 304/ 55 316.
Gasket are of NBR/EPDM.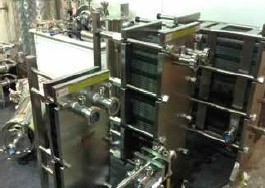 Battery Of Plate Heat Exchanger
The Plate heat exchanger can be used in the all the fluid.
Wide Gap plates are available for the suspended solid product.
The Frame is available in SS Clad and Carbon steel.
The Plates are from SS304 / SS 316 / Titanium / and other alloy material on request.
Plates are available from 0.04 sq.mt area to 0.8 5q.mt.
Other sizes are on request are available.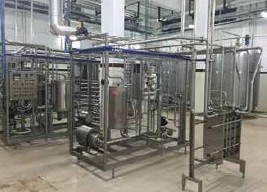 Wide Usage Of Plate Heat Exchanger
All the Food Industry looking for Inline heating and cooling.
Various Advantages like low approach temperature and Holdup volume.
Excellent Heat transfer Co-efficient.
Highly suitable for Milk, Ice cream mix and other similar character product.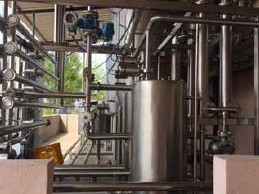 CIP System
Suitable to Dairy / Beverage Industries.
Automatic and Semi automatic.
Single circuit to multi circuit.
SS 316 construction.
Reputed make valves.
PLC with SCADA system.
SKID Mounted.
User friendly.
Highly Efficient.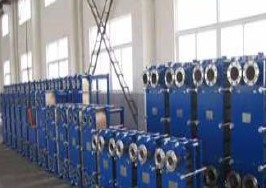 Battery of PHE with Carbon and Steel Frame
Semi welded Plate heat Exchanger for Condensing and Evaporating of Refrigerant.
Pair of Plates will be Laser welded and the channel gasket has been avoided.
Less Refrigerant requirement due to less hold up volume.
Laser welded in the Refrigerant side so handling of refrigerant is easy.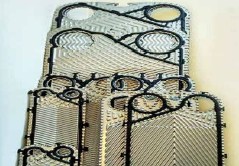 Various Sizes Of Plates
Various Sizes of Plates.
Various Material of Plates.
Various Gaskets of Plates.
Various Applications.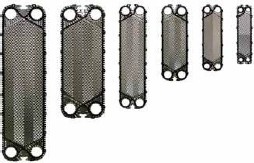 Various Plate Combination
High Theta Plate with High Heat transfer and High Pressure Drop.
Low Theta Plate with Low heat transfer and Low pressure drop.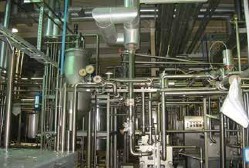 Process Plant
Both semi automatic and automatic.
PAD and PLC control.
SCADA operated plant.
Both SS 304 / SS 316 construction.
SKID mounted on optional.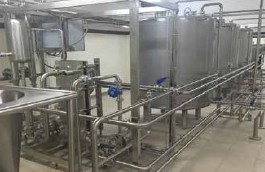 Ice Cream Plant
Cap 500 LPD 1,00,000 mix.
Automatic and Batch Process.
Continuous Freezer 100 LPH to 400 LPH.
Plant Installed on skid.
Both SS 304/SS 316 construction.
Hygienic Design.
Complete CIP cleanable.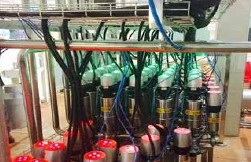 Instrument and Control
PLC of reputed milk.
SCADA System.
Complete process automation.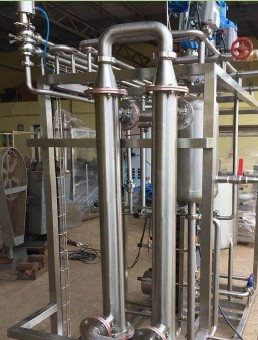 Milk Heating Skid
Various Capacities from 250 LPH onwards.
Application like Juice Heating & Milk Heating.
Auto steam control.
PID Control and PLC Control.
Complete Assembly on Skid.
SS 304/SS 316 construction.